Discussion Starter
•
#1
•
Our 2010 DGC 4.0 V6 just crossed 101,000 miles so it was high time to replace the timing belt, and spark plugs while I was in there. Turns out, removing the spark plugs while doing the belt service makes it that much easier.
There's not much on the old intarwebs about the 4.0 V6. There's a bit about the 3.5 V6, but most of what you find is the longitudinally mounted version in the Charger / 300, so that doesn't apply to us in the FWD minivans.
Before we get started, here's a tip: Get a box of ziplock bags and a sharpie. As bolts / nuts are removed, put them in a new bag and write on the bag where they go. Another tip is to write the nut sizes on the bag as well. This makes re-assembly so much easier.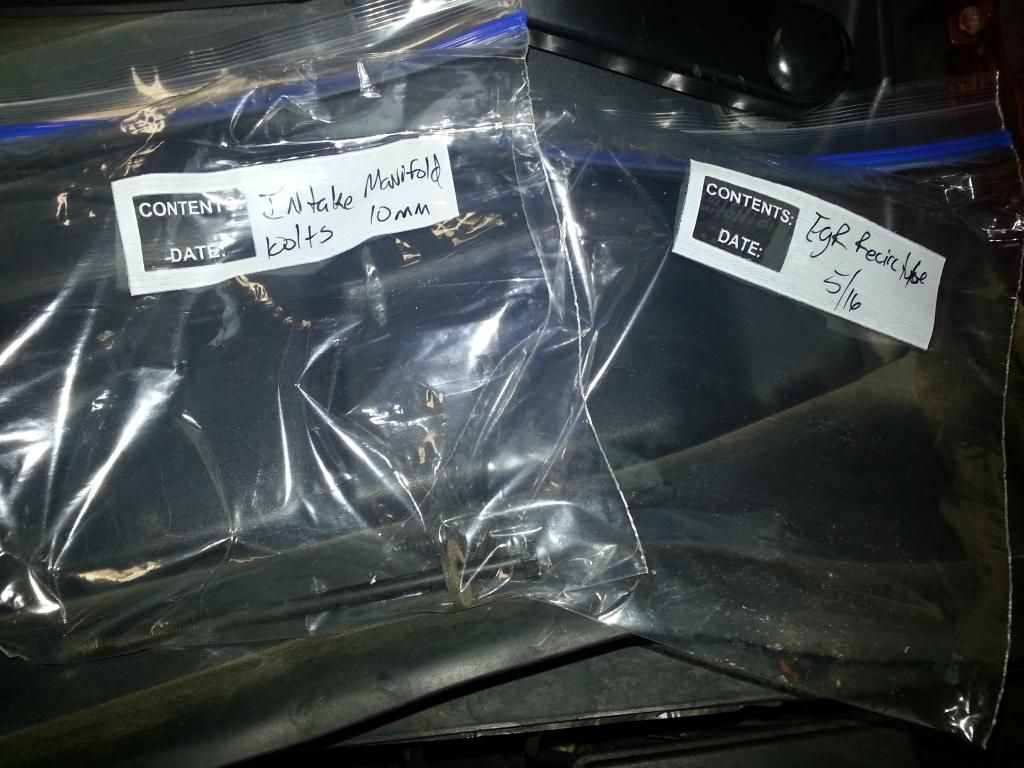 Park the van in neutral, and disconnect the battery.
Here's the engine, minus the cover:
First step, unbolt the PS reservoir (10MM)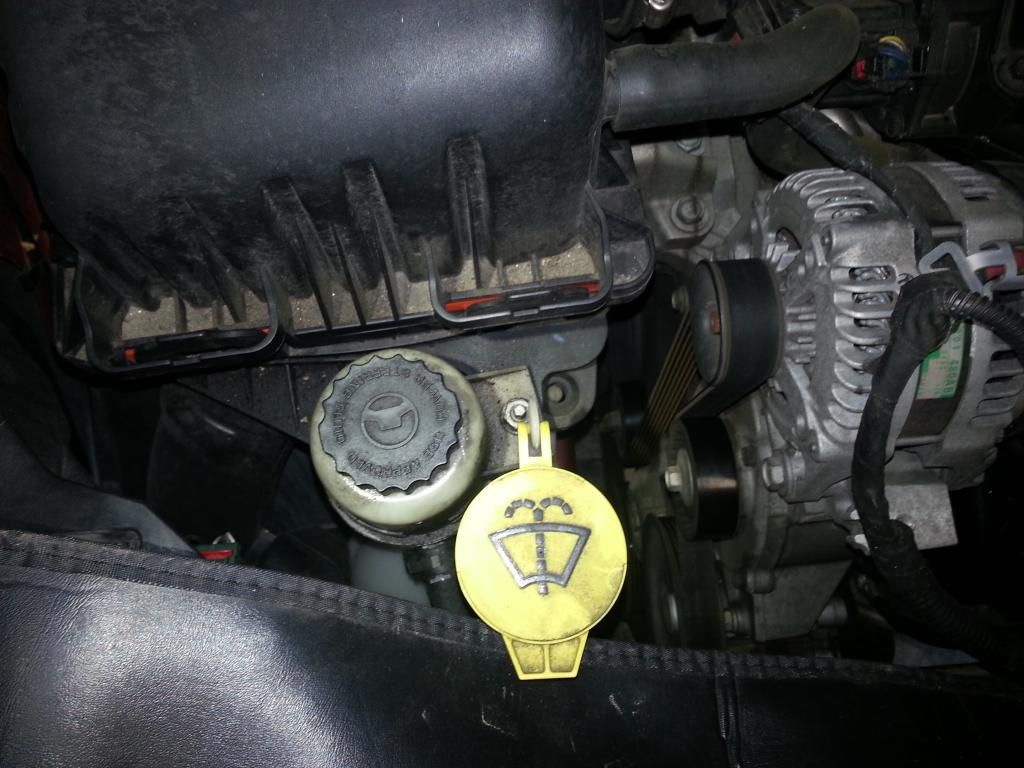 Remove the air box, upper and lower sections.
Remove the eight 10mm bolts to the upper intake plenum. Also two nuts and two studs on the front leading edge holding on the PS hose, two screws at the back holding on an EGR tube, and of course, several vacuum hoses.
Continued next post...