Discussion Starter
•
#1
•
Hello Everybody!
I am working on doing a custom headlight setup with custom HIDs and a black housing. In the process, I needed to have some headlights on the van so that we could use it while I am modding the stock housings. Here is a step-by-step guide on how to replace the headlight housings on the 5th Gen. (My van is a 2011...just as an FYI)
Materials:
Purchased a set from ebay ('08-'10 Black housings) shipped for under $140
(The ones in these pictures will soon be for sale from me, as my mods are planned to be done on the chrome OEM housings)
Tools needed:
All bolts are 10mm (I used a deepwell)
All pushpins were removed with 2 flat screwdrivers and pried off
A stubby phillips #2 screwdriver
Time: 1-2 hours depending on how fast you work
NOTE: I did NOT raise the front of the van, as I had plenty of clearance, but it may help you out. I also did this solo and it went fine. The scariest part is the removal of the cover as you do not want to drop and scratch it. To easily get to the wheelwell bolts and screws, simply turn the steering wheel right for the LH side and left for the RH side
Step 1:
In both wheel wells, there are 2 phillips screws to remove. There is also a 10mm bolt to remove. On the LH side, there will be a pushpin holding the liner and a lower deflector together that will also need to be removed.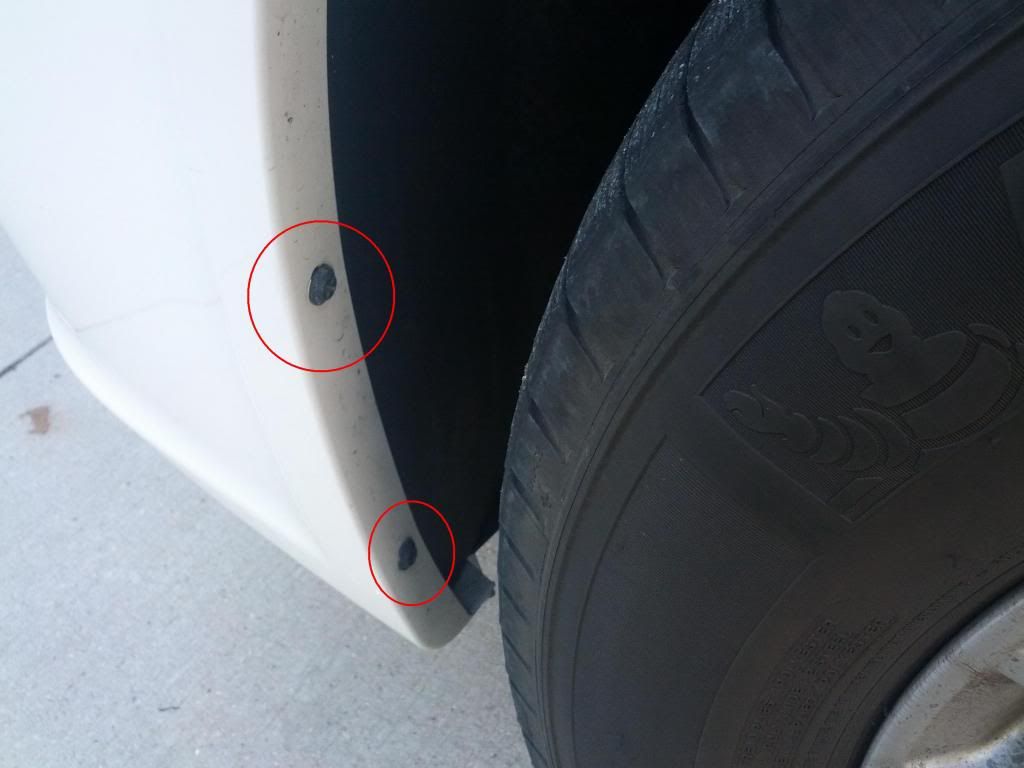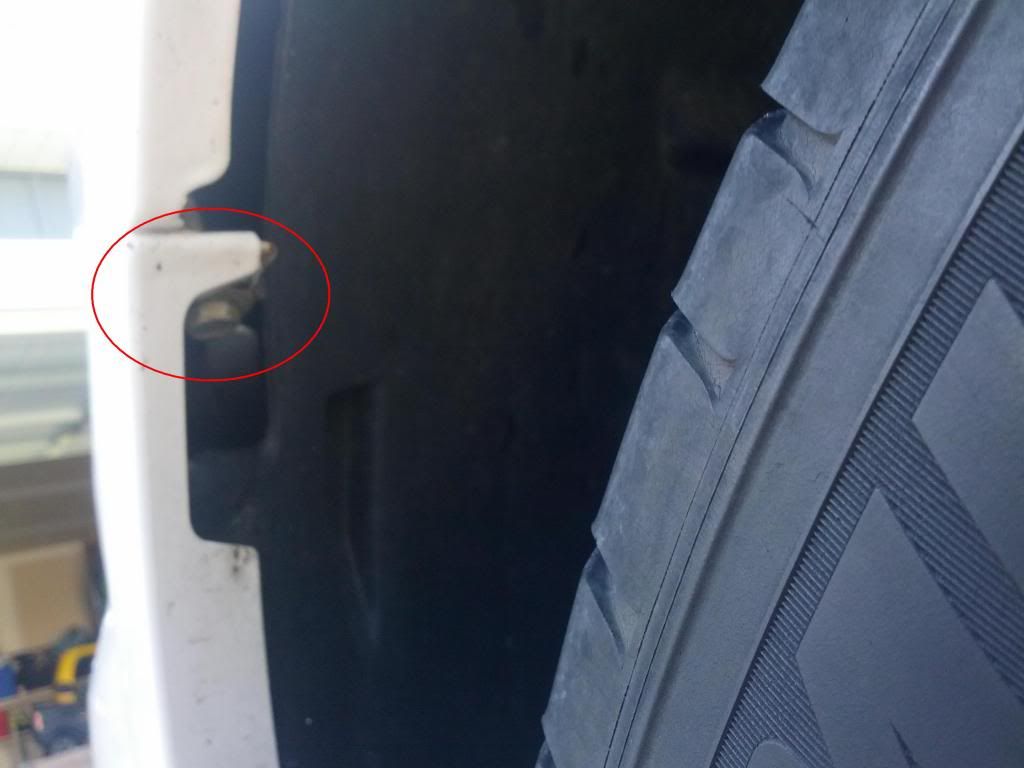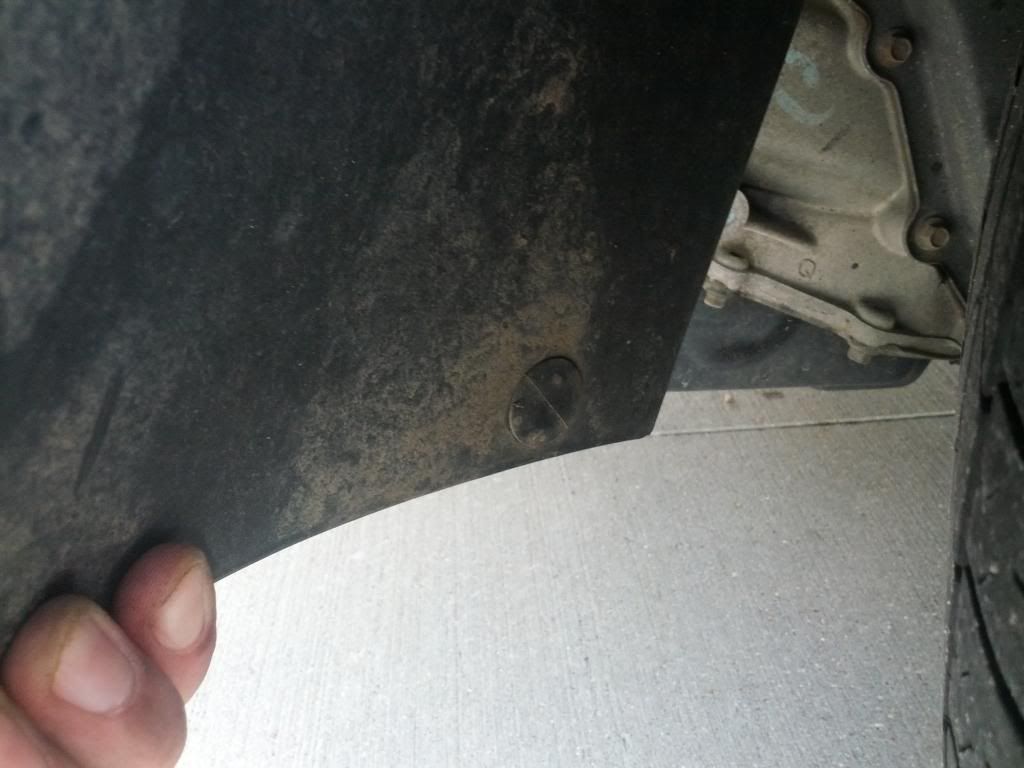 Step 2:
On the top of the cover and the radiator support, there are 2 pushpins and 2 10mm bolts to remove.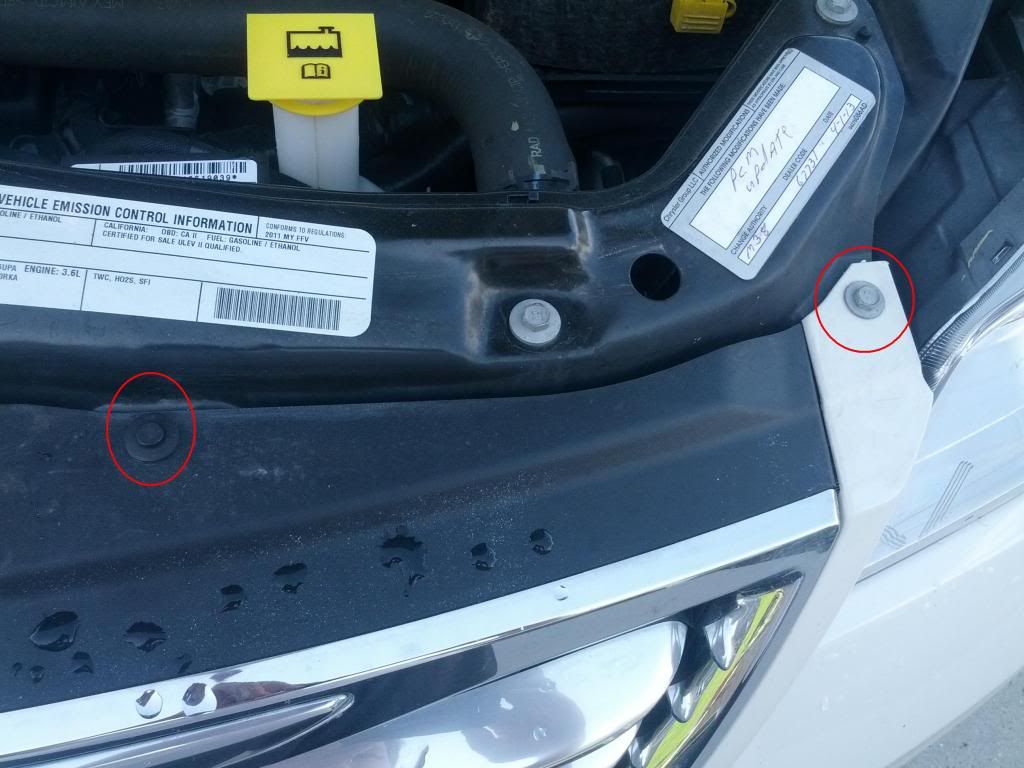 Step 3:
On the underside of the cover, there are 4 pushpins (hardest to remove due to limited space)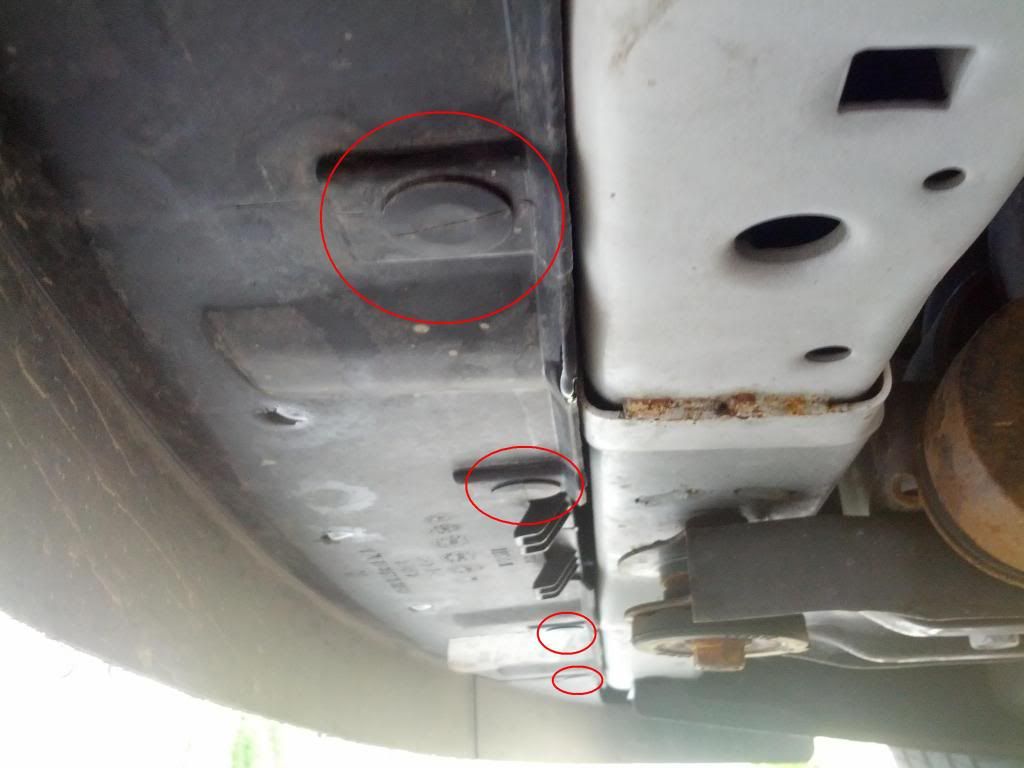 Step 4:
Remove the plugs to both foglights
Step 5:
Remove the 2 push clips into the bottom of the fender. (red circles) When you pull the cover off, there are these 2 bent "posts" (Yellow outline) that need to be carefully pulled. (do not pull the cover straight off)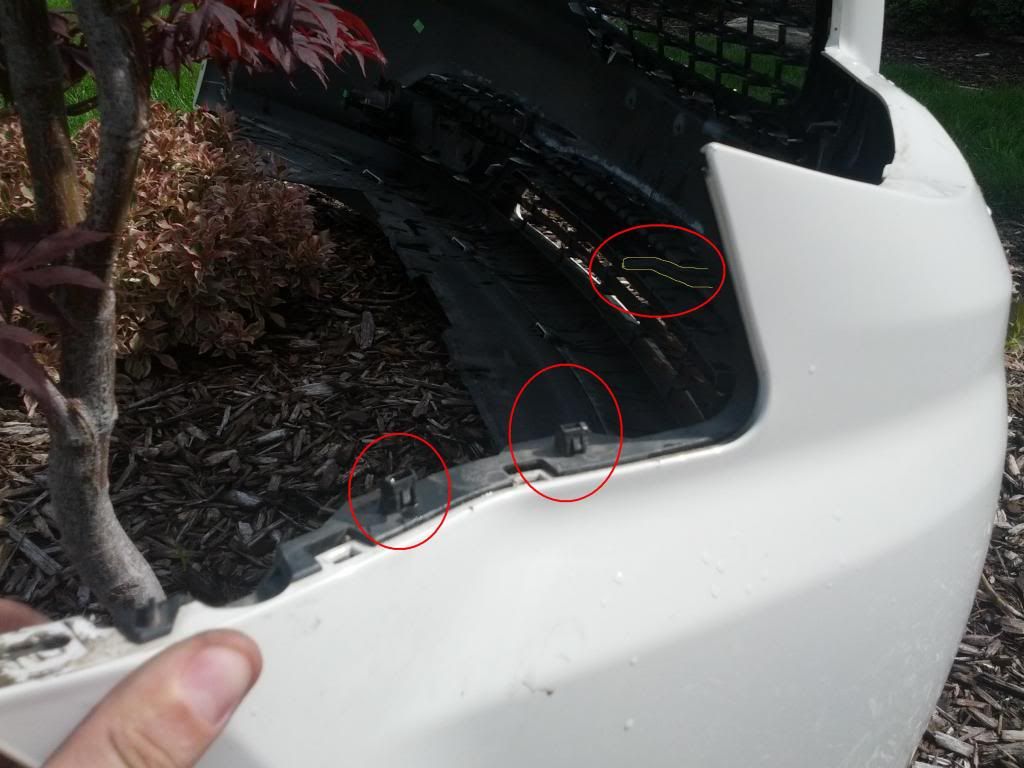 (Continued below...)