Discussion Starter
•
#1
•
Hi all-
I'm working on replacing the O2 sensor and spark plugs on my 1996 Town & Country LXI 3.8. I've put the intake plenum back on and I'm nearly finished, but I'm stuck on the EGR valve and vacuum lines to the intake plenum. Here's a picture of what I started with: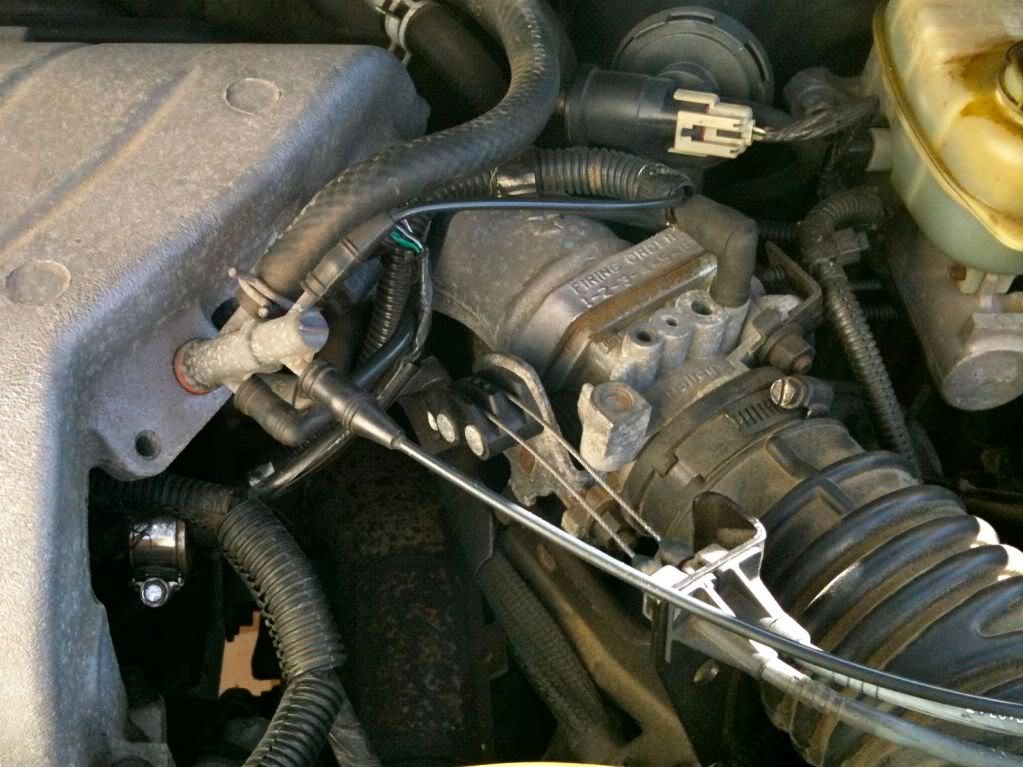 Here's what I have now:
As you can see I broke the vacuum line for the cruise control and the vacuum line for the EGR valve. I can fix the broken lines, but I don't know which one goes where. According to my original picture the remaining nipple belongs to the cruise control, but that doesn't leave room for the EGR valve. According to the Haynes manual the four lines connected to the intake plenum are the brake booster, EGR valve, cruise control, and purge solenoid.
Can someone point me in the right direction for reconnecting the EGR valve?