2002 Grand Caravan ES 3.8L
That black seal is only cosmetic. Don't rely on it to prevent moisture into the kick panels/ rocker covers.
I have sealed ours (without removing) more than once. The sliding doors and hatch cause the body to flex.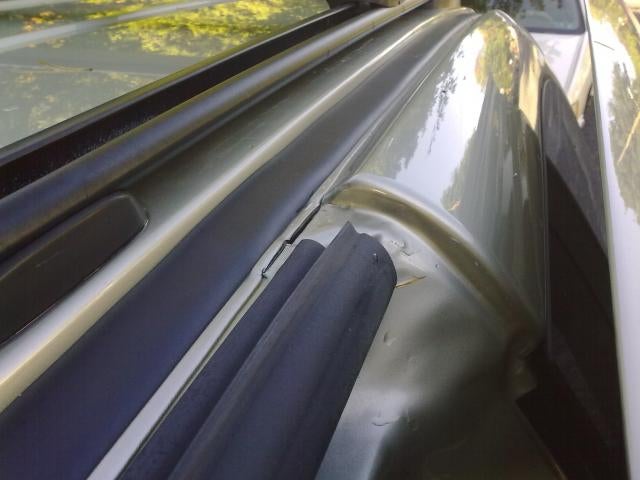 I discovered this crack yesterday; it is in the roof just on top of the sliding door. I found it on both sides of the van and at the beginnings and the ends of the sliding doors. Any thoughts about this??
www.chryslerminivan.net