Discussion Starter
·
#1
·
The 5th Generation have a variety of plastic parts in the engine bay that are concerning. They have been mentioned numerous times on this and other Forums. How concerning are they and what is their performance record on average?
Specifically:
- oil cooler housing that can crack if the oil filter cover is overtightened or may leak due to plastic fatigue or poor quality?
- thermostat housing that may leak due to plastic fatigue or poor quality?
- coolant tube that thermostat housing fastens to that may leak due to plastic fatigue or poor quality?
- Y shaped connectors for rear heating system containing plastic parts that may leak due to plastic fatigue or poor quality?
Dorman has a line of products with the logo
OE FIX
attached to their description saying:

"OE PROBLEM
The original equipment design uses plastic material, prone to cracking and leaks" or "original equipment heater hose connectors on certain Chrysler and Dodge minivans are made of brittle plastic that cracks and leaks".

WOW!
Dorman coming to the rescue? Is that what a quality OE product is all about? The aftermarket doing a better job than OE? What is Chrysler doing in response?
How long are these parts lasting before failure (miles or kilometers)? What is the rest of the story? Only you can tell the story as it has happened. Please do.
50,000
100,000
150,000
200,000
250,000
300,000
Does the Owner's Manual require any regular inspection or replacement of these items or are they basically "limited lifetime warranty", sort of?
Are the failures safety related? Are there any "class actions" in place concerning poor quality plastic parts?
How will companies ever learn that poor quality plastic parts are "big" quality issues, costing the owners needless time and money?
Speaking of "class actions", here's a recent one and it isn't safety related either. It's all about lack of expected quality and additional time/money loss to Owner's Even Honda has to face up, or better said "been made to face up" to poor quality.
Do you own a Honda or Acura?🚗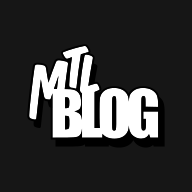 www.mtlblog.com
The document: "HONDA EARLY PAINT DEGRADATION CLASS ACTION SETTLEMENT APPROVAL NOTICE1".